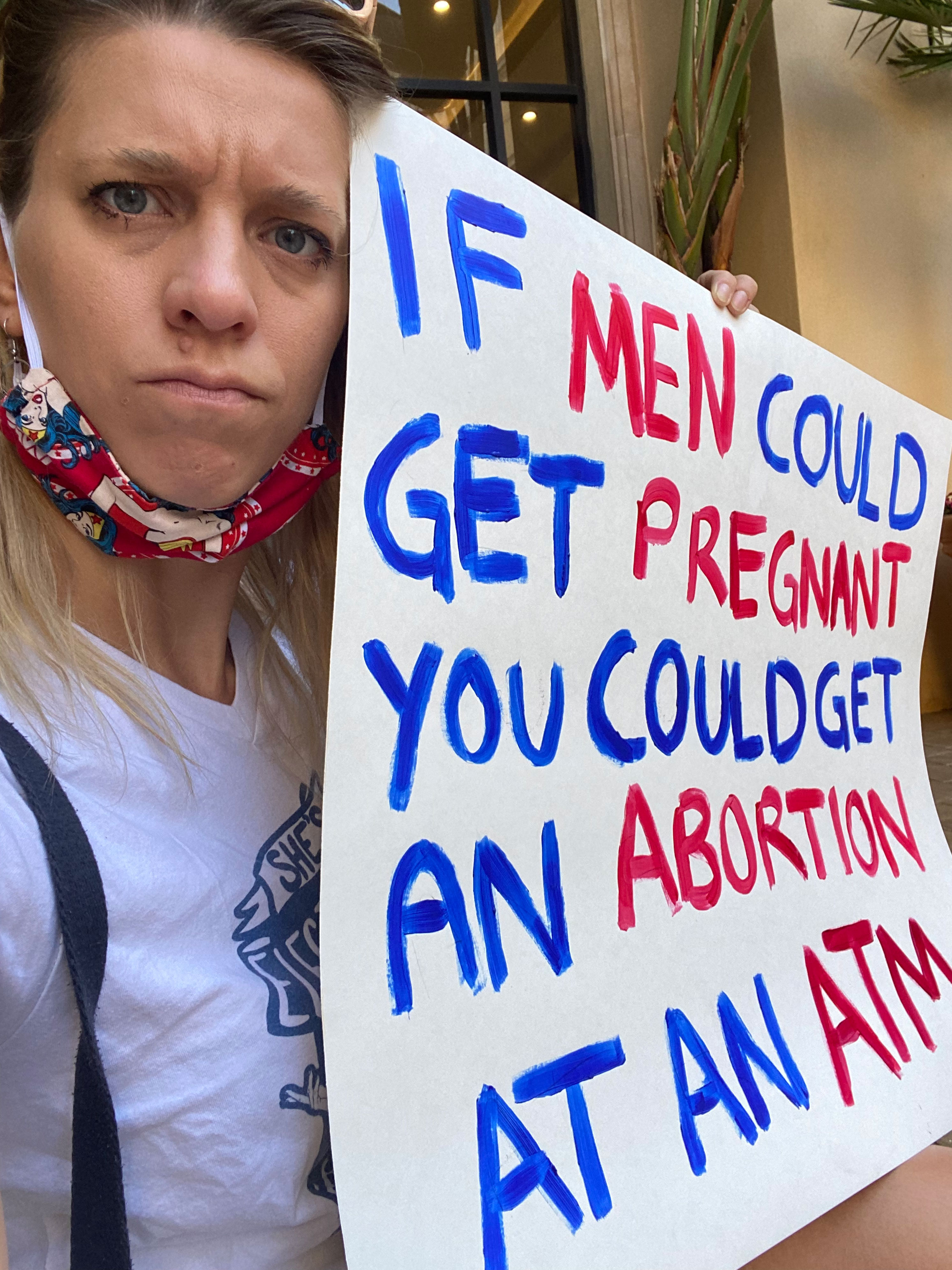 Let's Talk About ABORTION RIGHTS
BROADS YOU SHOULD KNOW brings you an amazing woman each week, who's story likely will amaze and inspire you, but we can't call ourselves a feminist podcast if we don't address the major issues women face today, especially the overturning of Roe v Wade by the US Supreme Court.
Below are the episodes we've aired that discuss this important issue. We hope they may help you comprehend and process these current events and figure out the best way to activate your own superpowers to fight against this injustice and support those that are suffering most from this devastating ruling.
Broadly Speaking (About Abortion) #11:
The Overturning of Roe vs Wade & What We Can DO About It!
Sara, Chloe, and much of the US are reeling this week from the Supreme Court ruling that overturned Roe vs Wade (while disturbingly, some are celebrating). While we much expected it would happen, it still was a major blow.
As we sort through the sorrow, grief and despair that many of us are feeling it's important to acknowledge our feelings, but also to check in with our actions and make sure that we aren't inadvertently self-centering/white-centering our posts and our actions.
We discuss a few important ally faux pas you should be aware of, and highlight the best, most productive ways to focus our energy and support for the folks most effected by this ruling. SPOILER ALERT: There are already really amazing organizations that have been supporting those seeking abortions for decades now!!
IMPORTANT LINKS FROM THIS EPISODE:
ACCESS REPRODUCTIVE JUSTICE – https://accessrj.org
NATIONAL NETWORK OF ABORTION FUNDS – https://abortionfunds.org
FULL ARTICLE BY JESSICA PINCKNEY –  https://prismreports.org/2021/12/15/we-dont-need-an-abortion-underground-railroad-black-and-brown-people-already-lead-the-most-powerful-abortion-fund-network-in-the-country/
Norma McCorvey
aka "Jane Roe" from Roe v Wade
May 18, 2022
This week, Chloe Skye returns to the podcast to bring us the incredible true story of Norma McCorvey, or as you might know her: "Jane Roe" of the Roe v Wade case. We'll tell you right now – it's probably NOT the story you were expecting to hear. 
After enduring a difficult childhood in Texas, Norma's young adulthood doesn't fair much better, and ultimately leads to her landmark court case Roe v Wade. But what happens after the Supreme Court decision that made abortion legal & protected under US Federal law? Does Norma carry her pregnancy to term? Does she join the ranks of women's rights activists? Does she become a beacon of hope for American women seeking the help she couldn't get in Texas?
The answers are probably not what you think (and hope), that they are, making her a truly fascinating Broad You Should Know.
Broadly Speaking #10
Advocacy and Activism
May 4, 2022
Sara brings us her first-ever solo episode including a hearty welcome to our newer listeners, a reminder that it's #MentalHealthAwarenessMonth, some big BYSK news, and most importantly – a discussion about the Politico article leaking the draft decision from the US Supreme Court; what it means for women in America, and what we can do to advocate for all the BROADS that will be affected by it, including ourselves.