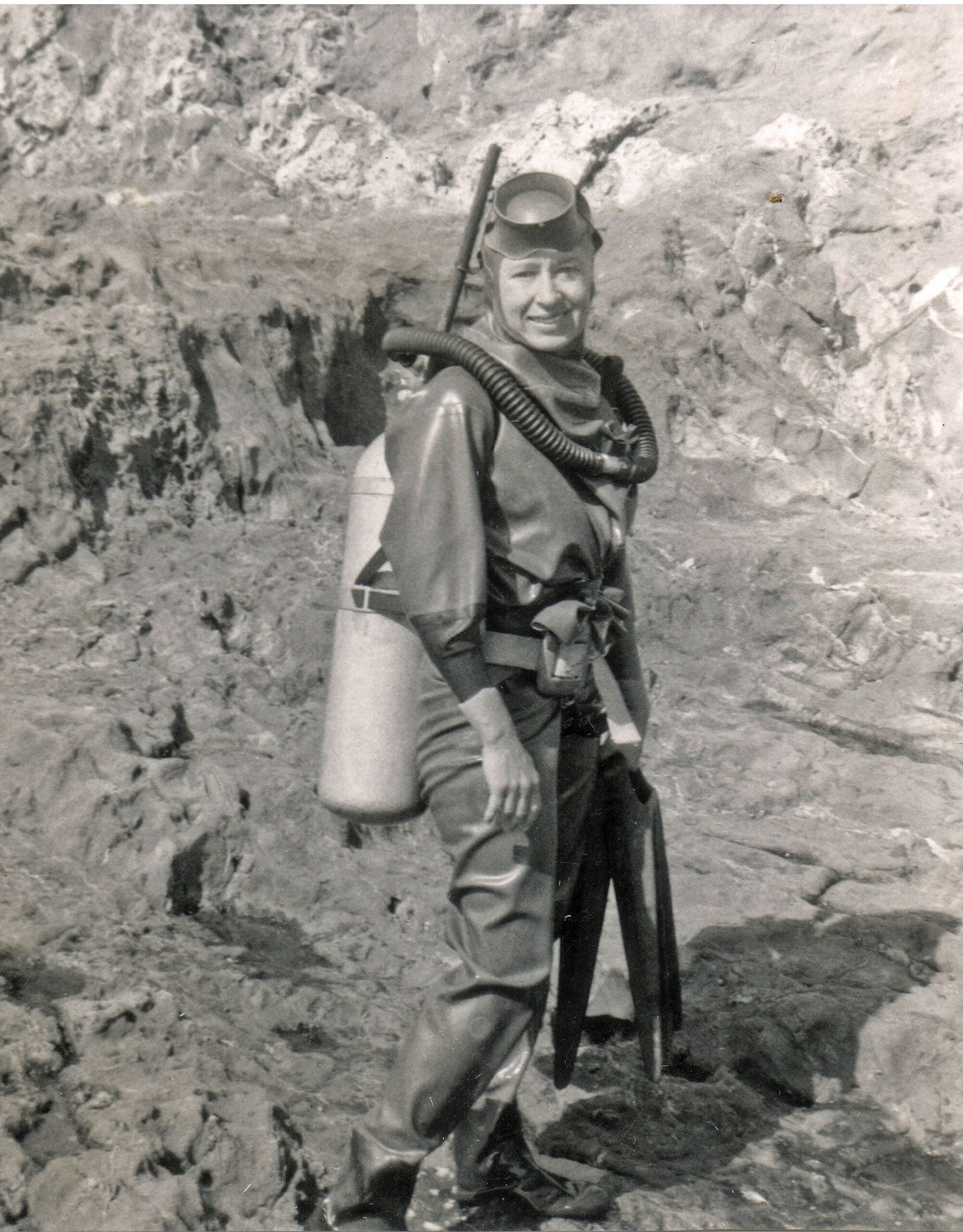 The First Female SCUBA Diving Instructor in the US
Dottie spends her young life on her father's sailboat, becoming quite a good swimmer, even as a toddler; but when her dad asks her to fetch something he accidentally dropped 15 feet under the waves Dottie unlocks her destiny as one of the best divers – and one of the only female divers of the mid-20th century.
Dottie's journey upward is filled with fun and joy, scares with underwater sealife (can you say GREAT WHITE SHARK!?), and of course, as with so many of our Broads, great battles with the patriarchy and rampant misogyny of the period. But through it all this Broad PERSISTS. Listen now to hear her whole story! 
"A lot of the original divers have made it to a great age,Being underwater does things to your spirit."