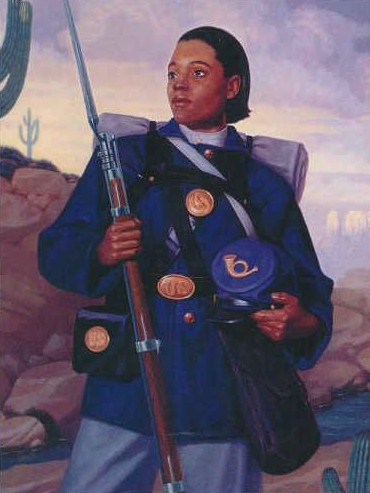 Former Slave Who Posed as Male to Enlist in the Military
In honor of Veterans Day, Chloe brings us the story of Cathay Williams!
Cathay was born into slavery before the Civil War. When the Union army came to her town, all slaves were declared "Contraband" and forced to work for the Union instead of their "owners". After the war, there wasn't a lot of work for newly freed Black people, so Cathay decided to pretend she was a man so she could enlist in the military and earn her own way.
After being honorably discharged for medical reasons, she became the only known female Buffalo Soldier, heading West to help the United States expand their authority across North America. Check out the episode for the full story!