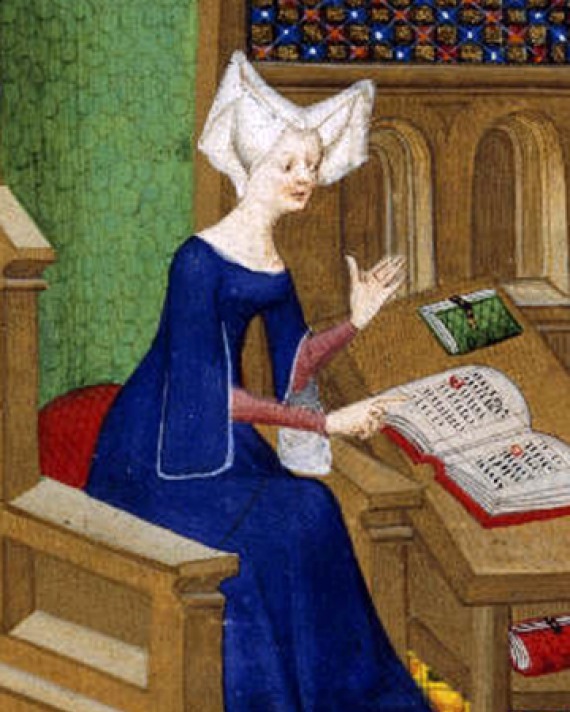 First Woman Published in Europe & First Published Feminist
Our miniseries "They Called Them Crazy" kicks off with Crazy Prolific Broad: Christine de Pizan.
When disaster strikes her family in medieval France, Christine becomes her family's sole breadwinner by becoming a copyist, but she doesn't stop there! She begins writing her own works (becoming the first woman published in Europe!), starting with poems and ballads, then essays and the equivalent of modern editorials.
She earns patronage from many of the wealthiest, titled folks in the French court AND across the pond in England, including some of the royals themselves. She really makes her mark, though when a particularly misogynistic poem becomes very popular with the masses. Christine, insulted at the way women are treated in the poem, picks up her quill and writes a verbose response in defense of women – becoming the first published feminist in history!
Why, then, does she make the list of "Women They Call Crazy"? You'll have to listen to the full story to find out!