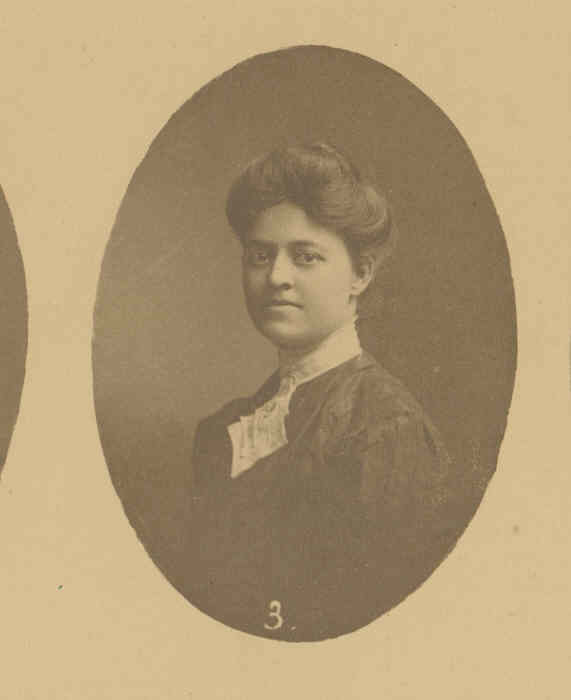 Edith Loeber Ballard, M.D.
First Female Surgeon in the Southern US
This week, Elise Ballard brings us the tale of Edith Loeber Ballard, M.D.! Despite a very successful debut, Edith Loeber was not content to simply marry well. However, after completing medical school up North, she and a group of seven other women doctors found themselves unable to secure positions at New Orleans hospitals – because they were women, of course.
Instead of accepting defeat, these trailblazers combined forces to raise funds and create the New Orleans Dispensary for Women and Children – the first hospital of its kind in Louisiana and all the South. They served the poorest folks in the most need of medical care, and for FREE. They also became the first female doctors and surgeons in the entire South. Their work didn't stop there, though. Listen now to find out the full story!
"No question has been more bitterly debated…On November 15, the board of administrators let down one of the barriers of conservatism and appointed two women members of the faculty, Dr. Edith Loeber-Ballard in the department of clinical obstetrics and Dr. Elizabeth Bass in the department of pathology."
"Mayor Behrman asked me to become a member of the Tenement House Commission to help eradicate Tuberculosis in the Vieux Carre district. Then the Anti-Tuberculosis League started their work…and we got the country hospital work started. They were certainly lean days for all who helped in this work."
"The speech you refer to, I think, is one I made to the Appropriations Committee at Baton Rouge. We went up to get some assistance for the maintenance of the N.O. Hospital and Dispensary. I made the plea that women were given licenses to practice but no hospitals were open to them for clinical work, and that all the women who couldn't afford to pay for the services of women physicians were obliged to go to the hospitals, where men held the clinics, although the State had licensed women who could do the work. The committee offered to ask for a donation for the Hospital in memory of my father's work as a compliment to me. This, of course, I deeply appreciated but refused, as it was merely a single donation, and we wanted special legislation that would give us continued assistance. The outcome was a special act and an appropriation of $6,000.00. This, I think has been substantially increased. The last I heard of it was nearer to $20,000."