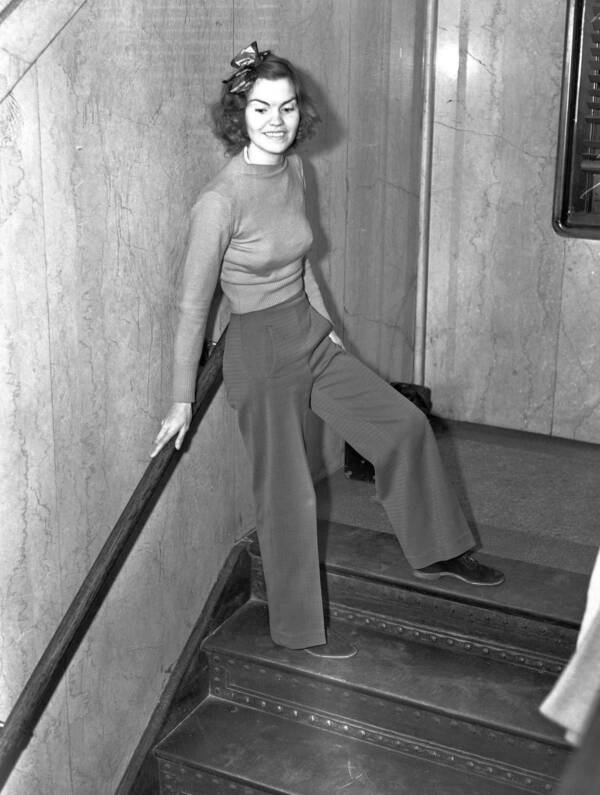 Slacks-tivist & Innovator in Deaf Education
Helen is working as a teacher in Los Angeles in 1938, and when she's called to court to testify in a burglary case she inadvertently causes quite the ruckus by…wearing pants! The Judge is outraged and reschedules the court date with an order to wear a dress when she returns, but Helen refuses to comply and the ire of the Judge boils over. The whole ordeal that follows lasts months and makes headlines across the country, putting Helen and her "slacks-tivism" into the spotlight.
However, her story doesn't end there. Helen goes on to pioneer a new method of teaching for deaf students. Known today as the auditory-verbal approach, her method has opened the door for hearing impaired students and their families, making it possible to interact with the hearing world at a level that was previously impossible.
How did Helen's battle against the pants-hating Judge ultimately play out? And how did she chart a pathway to develop, then expand the auditory-verbal approach? You'll have to listen to find out!
"Listen…I've worn slacks since I was 15. I don't own a dress except a formal. If he wants me to appear in a formal gown that's okay with me… I'll come back in slacks and if he puts me in jail I hope it will help to free women forever of anti-slackism."
"You tell the judge I will stand on my rights. If he orders me to change into a dress I won't do it. I like slacks. They're comfortable."