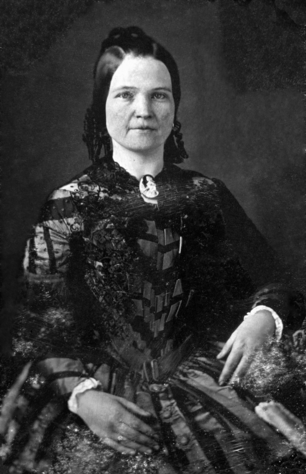 "The Least Liked First Lady of the United States of America"
Mary Todd Lincoln likely exists in your mind as merely "the wife of President Lincoln", but her story is so much richer, and packed full with a stunning amount of patriarchal injustice.
From her youth as a wealthy socialite, to the first lady spotlight, then a torrent of grievous tragedies which ultimately leads to her own son arranging a trial of "insanity", Mary's story is one wild ride. Listen now her the whole of it and decide for yourself whether you think that trial was necessary.
"life is all darkness, the sun is mockery to me, in my great sorrow"
"I have not been able to summon sufficient courage, to receive but very few, of my friends who, with all the world, surely sympathize in my unutterable distress of mind."
"We have met with so overwhelming an affliction in the death of our beloved Willie, a being too precious for earth, that I am so completely unnerved, that I can scarcely command myself to write"