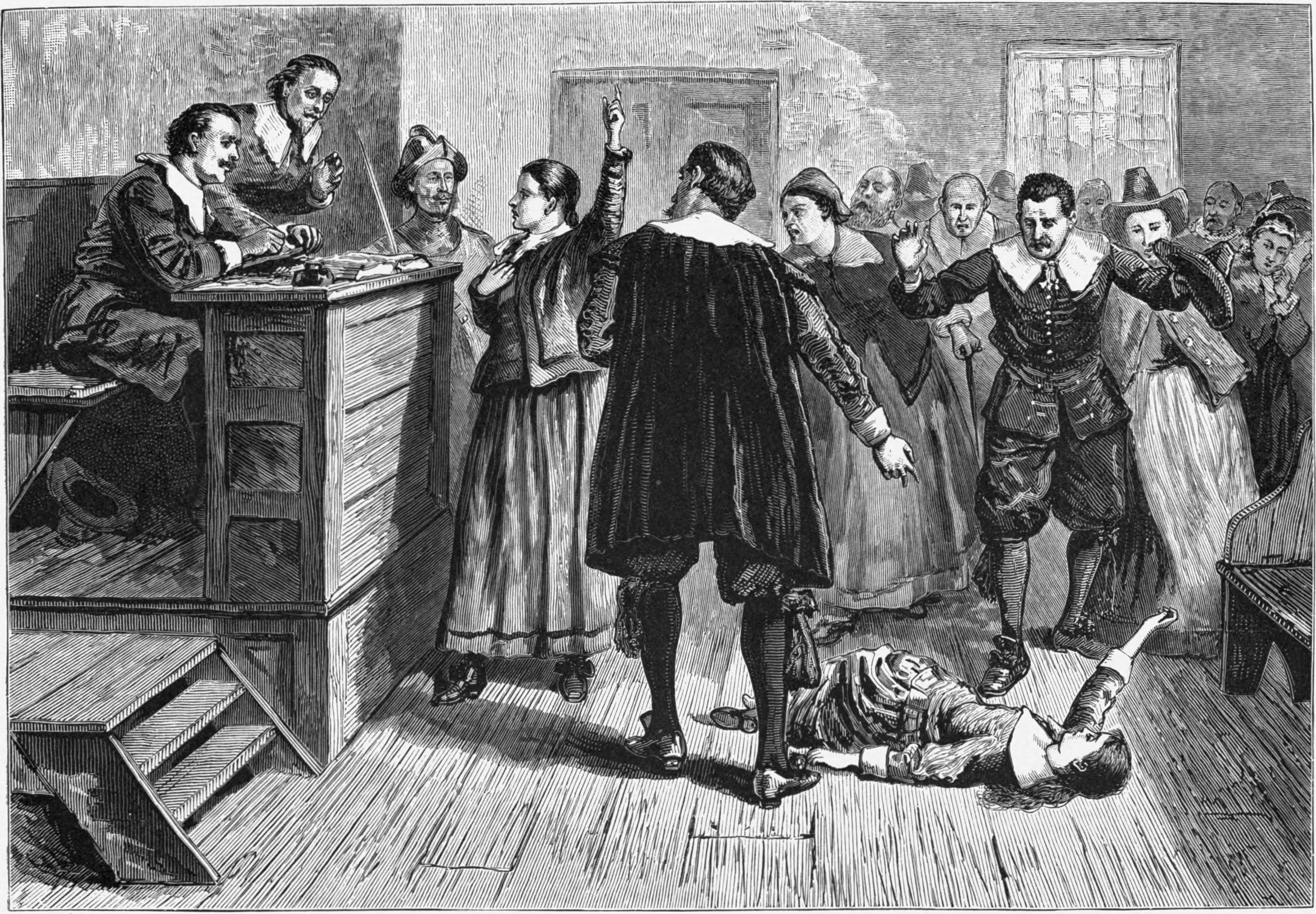 The Broads of the Salem Witch Trials
This week Sara dives into the most well-known incident of witch hysteria in North America – the Salem Witch Trials! While many of you may be familiar with the story from your history classes and Arthur Miller's popular play-turned-Daniel-Day-Lewis-Winona-Ryder-movie The Crucible, Sara's research turns up some VERY interesting truths about the motivations of the the girls and their parents – who (not surprisingly) influenced, puppetered and corroborated the "accuser girls'" testimony.
The second half of the episode we look more closely at the 13 individual women who were accused, tried, found guilty and were hanged for witchcraft at these trials; Who they were, why they were persecuted, and some of the specifics of their trials including the most ridiculous witness testimonies you could ever imagine.
Buckle up for this episode chock-full of Puritan insanity and mind-blowing legal proceedings that almost make the current court system look good. Almost…
—
A Broad is a woman who lives by her own rules. Broads You Should Know is the podcast about the Broads who helped shape our world!
3 Ways you can help support the podcast:
Write a review on iTunes
Share your favorite episode on social media / tell a friend about the show!
Send us an email with a broad suggestion, question, or comment at BroadsYouShouldKnow@gmail.com
—
Broads You Should Know is hosted by Sara Gorsky.
IG: @SaraGorsky
Web master / site design: www.BroadsYouShouldKnow.com
—
Broads You Should Know is produced by Sara Gorsky & edited by Chloe Skye
"I never saw these persons before, nor I never was in this place before…I am as innocent as the child unborn. I am innocent of a witch."
"During this trial, one of the witnesses who sat in the room, cried out that Good had stabbed her, and had broken the knife-blade in so doing. The point of the blade was taken from her clothes where she said she was stabbed. There-upon a young man arose in the court and stated that he broke that very knife the previous day and threw away the point. He produced the remaining part of the knife. It was then apparent that the girl had picked up the point which he threw and put it in the bosom of her dress, whence she drew it to corroborate her statement that someone had stabbed her."