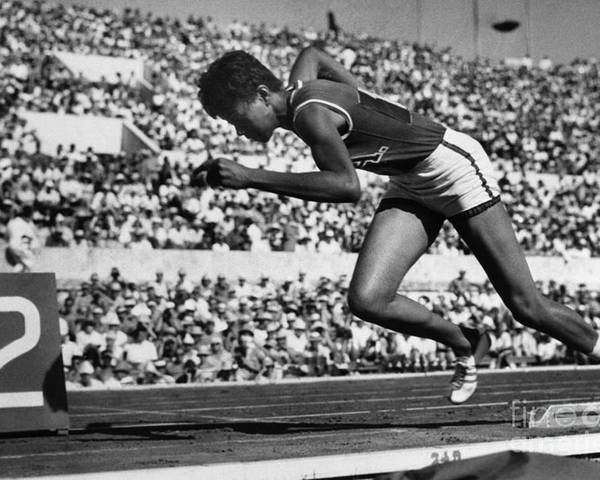 Olympic Superstar and "Fastest Woman in History"
This week Sara brings us the story of the first woman to win three gold medals at a single Olympics – Wilma Rudolph! She is only 16 years old when she competes in her first Olympic Games as an amateur athlete. A mere four years later, at 20, she wins three golds and is declared "the Fastest Woman in History." Her story is even more incredible when you find out that as a young child and polio survivor doctors told her she would never walk again.
How did she beat the odds, discard her awful leg brace, and run her way to become one of the top athletes of the 20th century? You'll have to listen to find out!
"Never underestimate the power of dreams and the influence of the human spirit. We are all the same in this notion: The potential for greatness lives within us all."
"Believe me, the reward is not so great without the struggle"
"The sensuality of her sprinting was in that stride. Those legs running seemed to induce hydraulic elevation."